Phil Jackson Breaks His Silence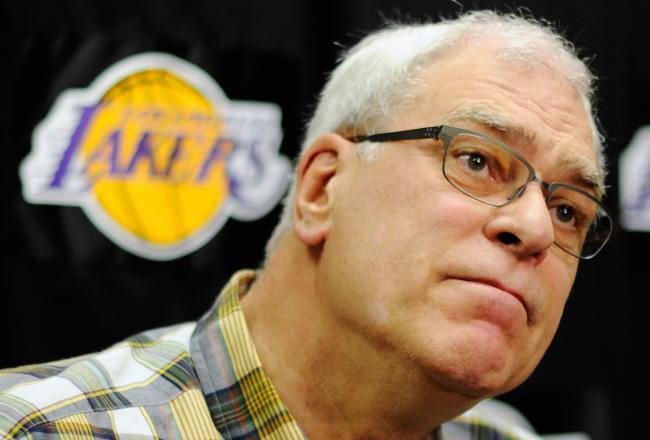 By now we all have heard how the Lakers signed former Knicks coach Mike D'Antoni, but we are still left wondering what happen between Phil Jackson and the Lakers. As of Monday evening Phil Jackson broke his silence….
"Saturday morning, Jim Buss, called to ask if he could come and visit," Jackson said in a prepared statement released on Monday evening.

"I did not solicit or ask for the opportunity, but I welcomed both he and Mitch Kupchak into my home to discuss the possibility of my return to the Lakers as the head coach. We talked for over an hour and a half. No contractual terms were discussed and we concluded with a hand shake and an understanding that I would have until Monday (today) to come back to them with my decision.

"I did convey to them that I did have the confidence that I could do the job. I was awakened at midnight on Sunday by a phone call from Mitch Kupchak. He told me that the Lakers had signed Mike D'Antoni to a 3-year agreement and that they felt he was the best coach for the team.

"The decision is of course theirs to make.

"I am gratified by the groundswell of support from the Laker Fans who endorsed my return and it is the principal reason why I considered the possibility."
Putting aside whether or not I feel D'Antoni is the right coach for the job (which I don't), this whole situation just doesn't sit well with me. If you agreed to give Jackson until Monday morning, give the man until Monday morning.