No Reason Not To Believe In Sandoval Comeback
The Boston Red Sox had a great deal of depth at third base at the start of last season.
The Boston Red Sox had a great deal of depth at third base at the start of last season. Pablo Sandoval, Travis Shaw, super-utility man Brock Holt and no.1 MLB prospect Yoan Moncada (converted from second base) were all in contention for the spot. Though he was originally the front-runner, Pablo Sandoval gained a plethora of negative media attention for showing up in Fort Myers even heavier than usual. He struggled in the preseason and was eventually benched for Shaw. He did appear in a couple games to start the year, but soon his entire season was lost to what was revealed to be a torn left labrum.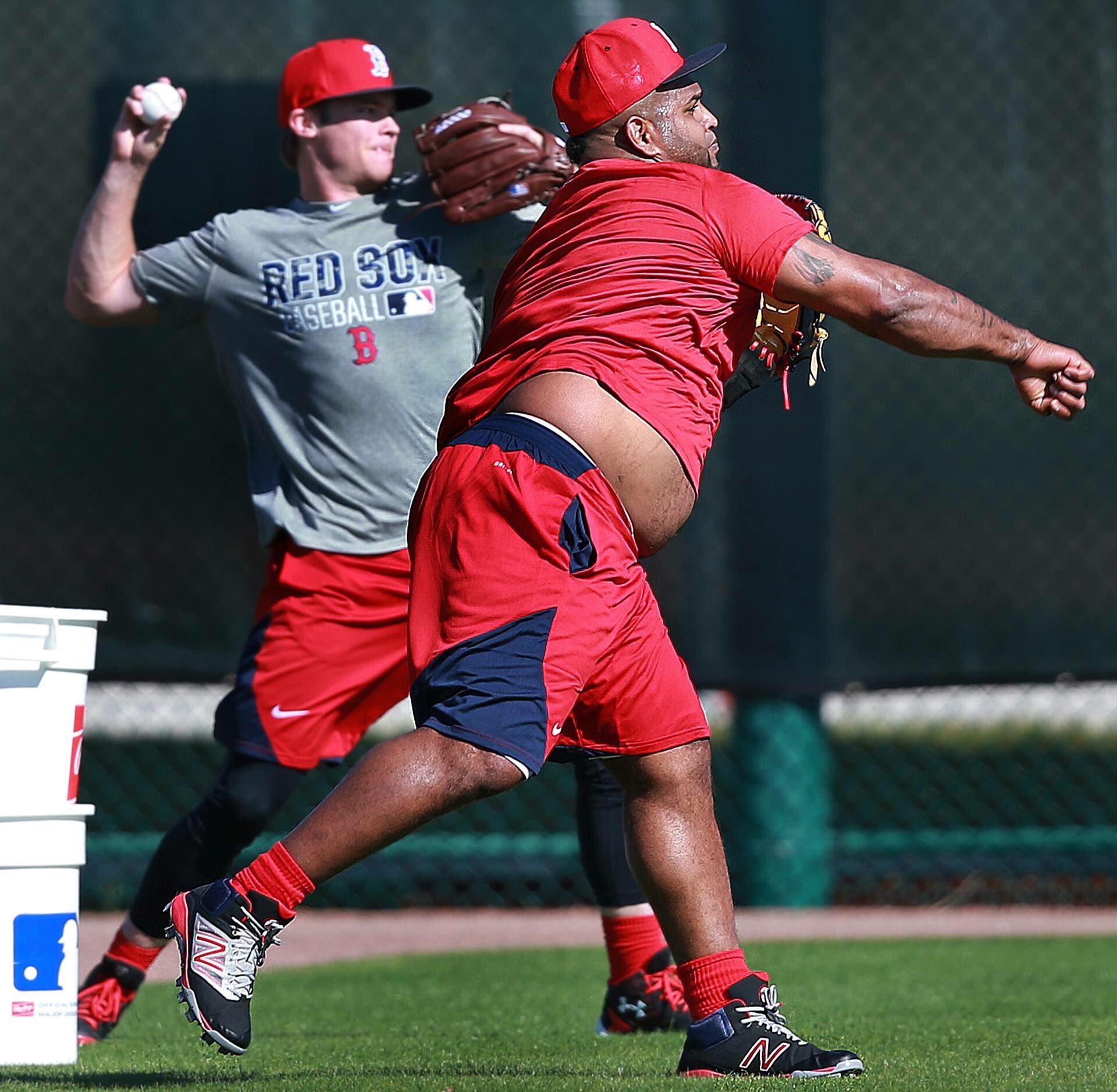 However, although his missed virtually all of 2016, Sandoval is now guaranteed to be the club's everyday guy at the hot corner. The Red Sox traded Shaw to Milwaukee this offseason for right-handed setup man Tyler Thornburg and sent Moncada to the White Sox for ace southpaw Chris Sale in one of the biggest moves in recent MLB history. With Holt likely to continue his utility role, Red Sox fans know who their 3B will be this year, but that doesn't mean everyone is jumping for joy.
Though the Sale-Moncada blockbuster was a brilliant move by Boston because it gives the team the AL's best rotation by far, many fans reacted negatively out of distrust of Sandoval. Because Moncada was thought to be the team's 3B of the future, the trade made it evident that Sandoval is the guy at third now, they are counting on him to return to form in order to be competitive in the team's first season of the post-Big Papi era.
For Red Sox  fans, it's understandable why skepticism is being thrown the Panda's way. The team invested $90 million in the big man in November 2014 and he has largely failed to live up to it at this point. Sandoval's first season in Boston was quite underwhelming as he batted just .245 and drove in a measly 47 along with just 10 homers. To top that off, his second season ended practically before it started. Sandoval does have a lot to prove this season.
Despite all this, there is no reason to believe that Sandoval won't bounce back in 2017. For starters, Hanley Ramirez, who signed with the Red Sox immediately after Sandoval did, also struggled mightily in his first season in Boston, driving in just 53 and looking like a train wreck in left field. Many were tough on Ramirez as well entering 2016 and he responded with a 30 HR, 111 RBI campaign. If Hanley did it, Sandoval certainly can too.
The other reason to believe is the work that Sandoval has put in since he's been out. He progressed so well in his rehabilitation that he may have returned last season had the Sox not been swept out of the ALDS.  Manager John Farrell also reported then that Sandoval was working diligently in Fort Myers to get in better shape and had lost 15 pounds by last August. It appears that the slugging Venezuelan has lost even more since then in a recent photo that undoubtedly had fans across the MLB double taking.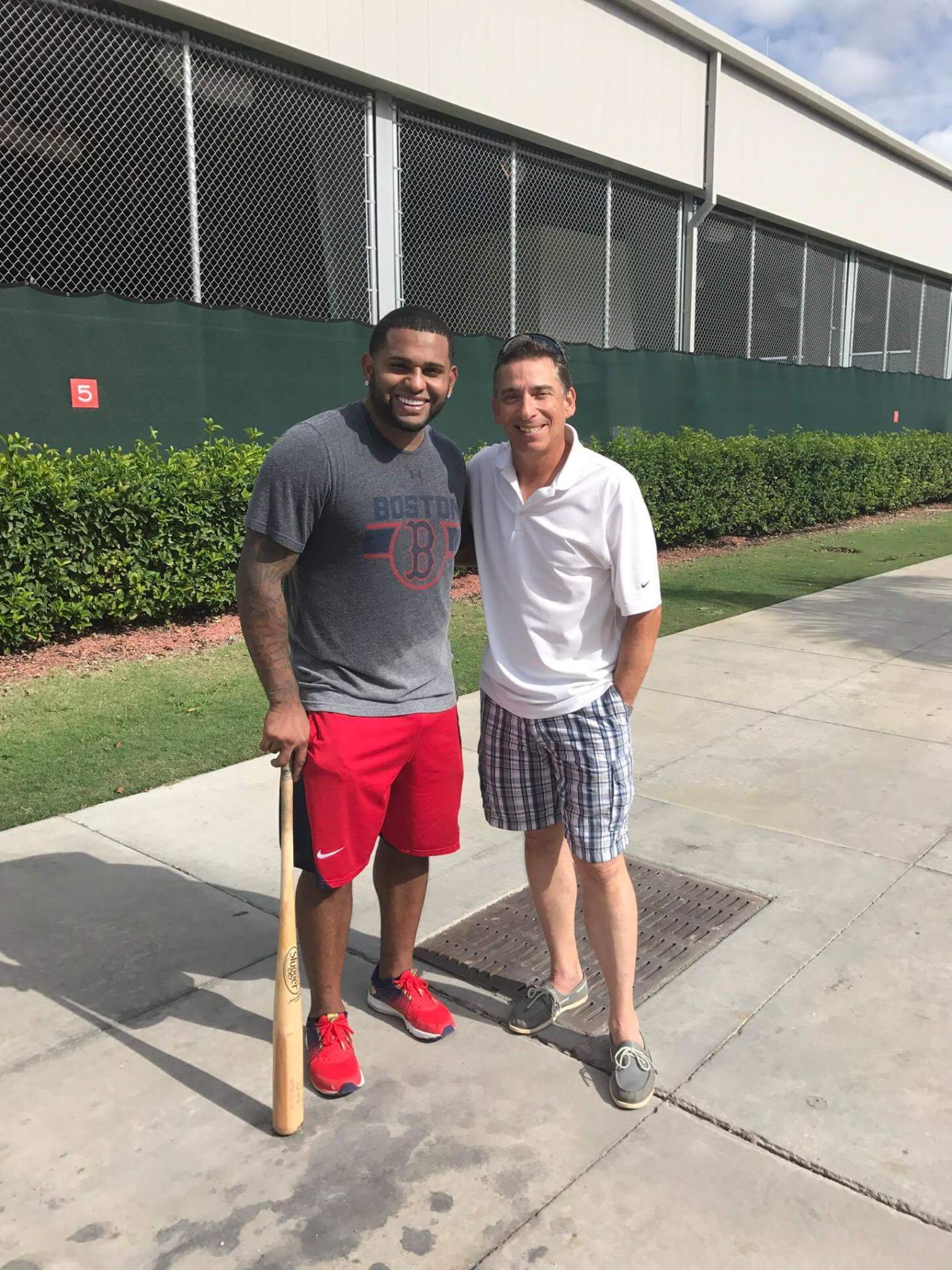 Unless he goes on a two-month buffet binge, it looks as if Sandoval will be entering this season in the best shape of his life. The 30-year-old has proven in the past that his weight hasn't hindered him from being a capable third baseman as his career Fielding % is .958. But, just imagine what he'll be capable of now that he is healthier than ever. AL Comeback Player of the Year 2017? You never know.
With a rotation comprised of Rick Porcello, David Price, Steven Wright, Eduardo Rodriguez and now Chris Sale alongside a talented young lineup and a reinvigorated Sandoval, the Boston Red Sox are looking like a very, very good team entering this year.