Jokerit, a true contender to the title this season?
Let's throwback to the last season and see what we had when we watched Jokerit's 3rd season in the KHL after a quite successful first two.
Basically, nothing worked on the ice, not the scoring, not the power play or the box play formations and there was in general poor defending as well.
Therefore, they lost many games, such games as they should have won, and they were overrun by the big teams, both home and away.
But, somehow, perhaps a bit miraculously, they managed to reach one of the two last playoff spots that were at stake throughout the regular season.
Although there wouldn't be much more fun than that, Jokerit's fate was sealed as we all knew within, as CSKA had absolutely no issues to eliminate the Finnish team in four straight games.
Some might talk about the famous "success hangover," which causes teams who have reached the highest level and made a first successful couple of seasons then be at their worst the following term.
Although, I wouldn't say that they were suffering from a hangover or too high expectations except for the fans, but rather I suspect that the organization was not really used to the league and the fact that things can change.
On the other hand, Jokerit didn't have a competitive team enough to make games even exciting, as all got as bad as it could get, no matter what they tried.
So far in this season 2017-18, the tune sounds merrier for the Helsinki team, and they have reached 15 winning games in a row.
The incredible streak of Jokerit ended up in St. Petersburg, where they lost 4-3 in OT, but was so close to achieving the 16th win.
And if we talk about a single player:
Ryan Zapolski's stunning club record ended at 245 min and 36 seconds of shutout minutes. The previous record was held by Tim Thomas, whom we knew as a wall for the Boston Bruins some years ago.
Zapolski should be a strong candidate to be one of the goalkeepers in the US Olympic team in South Korea 2018 because he's one of the best tenders outside the NHL.
Another player that is in vogue this season is the super prospect, Eeli Tolvanen. An incredible talent that has the capacity to reach as far as the imagination can reach.
The shot is as accurate and hard as his countryman Patrick Laines.
The whole team has another approach and belief in their own capacity this year and after the game against SKA St. Petersburg, they have shown that they can disturb the defending champions, even in St. Petersburg where it is normally very tough to play.
One significant question we must ask though: is Jokerit a true contender for the title this year?
It would be easy to believe that when we have seen the team's game so far in the season, but, on the other hand, I would say: why not?
If a non-Russian team could win the Gagarin Cup in the nearest future, it would be Jokerit undoubtedly, I'd think.
And, this season has demonstrated that there is capacity in the team to achieve that, also that there is much more force to dig out from the players, which means that they haven't shown yet their absolute best even if they have played on a very high level.
I am sure that the Jokerit players have something similar to this quote in mind during every practise and game:
Unity is a strength… when there are teamwork and collaboration, wonderful things can be achieved.
-Mattie Stepanek, American poet 1990-2004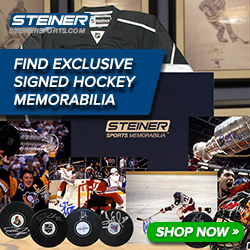 25th Annual Muhammad Ali Celebrity Fight Night, A Charity Knockout Event
The stars came out last night to give, show support, perform, and to continue to raise money and awareness in hopes of one day find a cure to knockout Parkinson's disease.
Going back to year number 1, The first ever event was held at the Ritz-Carlton operated on a much smaller scale than today, which is now held at the JW Marriott Desert Ridge Resort & Spa.
At the very first Celebrity Fight Night With the help of Phoenix Suns Charles Barkley, Dan Majerle, and the valley of the sun's very own Louie Espinoza, Tony Baltazar, and boxing champion Michael Carbajal who by the way fought in the ring with over sized boxing gloves.
The "Puttin on the Fists at The Ritz" first Celebrity Fight Night scored a knockout win and is STILL punching on through today for the Greatest Of All Time, The late great Muhammad Ali.
Last night I was honored to attend and speak to a few of the stars, one was NFL legendary kicker Nick Lowery, Mr. Lowery now spends most of his time at charitable endeavors and advocating for alternative medicine research and is also a spokesman for Kannalife, Inc to raise awareness for CTE and players safety in hopes of one day having intercellular "helmets," like Kannalife's CBD and KLS-13019, is so important to potentially treat the brain.
I asked Lowery what is his favorite Ali memory, and Lowery's response: " Taking Ali to the NBA All-Star game one year as we sat behind Jay-Z and Beyonce and watching Beyonce wave to Ali, Beyonce spoke to us, she is the sweetest person. Also taking Ali to the locker rooms and watching Kobe Bryant, Lebron James, and all the other all stars turn into children at the sight of seeing their hero the greatest of all time Muhammad Ali walk through the doors, what an experience that was."
In asking the very same question to R&B Singer Brian McKnight, "I have so many Ali memories but my favorite was watching Ali knockout George Foreman at home with my dad. The odds were against Ali and Ali being the great fighter that he was he beat the odds and stopped a much younger powerful puncher in Foreman. You know, I am still a big boxing fan today, I enjoy watching Tyson Fury out of the current heavyweights."
And what did legendary former champion boxer, Micheal Carbajal have to say? "It's truly an honor to attend this great event, at the very first one proceeds went to my 9th street boxing gym and now 24 years later it's still going strong, a great charity". Mr. Carbajal went on to talk some boxing with me,
Carbajal- " You see Spence/Garcia?"
Me- " Yes, it was brutal, what did you think?"
Carbajal- " Not good for Mikey Garcia at all, but he is still my favorite current boxer, and he beats everybody at 135 pounds if he can make the weight there. Mikey would knockout Lomachenko in 4 rounds at 135."
Me- "Wow, you really think that? Both are great technical boxers but I can't see a 4 round fight between them, so you really think it would only take Mikey 4 rounds to stop Lomachenko?"
Carbajal- " I KNOW so!"
Special honorees for the evening include fabled American music producer and 27-time Grammy Award-winner Quincy Jones, Arizona State University President Dr. Michael Crow and Dr. Abraham Lieberman, the medical director of the Movement Disorders Clinic at Barrow Neurological Institute and Renee Parsons of the Bob & Renee Parsons Foundation.
"For 25 years, we've treated Celebrity Fight Night audiences to the world's greatest entertainers and this year will be no different as we welcome Barry Manilow," said Jimmy Walker, Founder of Celebrity Fight Night. "With the help of our celebrity friends and incredibly generous donors, we are once again excited to raise millions of dollars and make a difference in the lives of those who need our support."
Individual tickets for Celebrity Fight Night start at $1,500 – $10,000.  To purchase tickets or to get more information on the event, please visit www.celebrityfightnight.org, or call (602) 956-1121.
About Celebrity Fight Night
Celebrity Fight Night has gifted more than $86 million over the past 24 years benefiting the Muhammad Ali Parkinson Center at Barrow Neurological Institute in Phoenix, as well as several other worthy charities.
The black-tie event features a cocktail reception, silent auction, elegant dinner, and an exciting live auction including one-of-a-kind luxury items and experiences. Celebrity Fight Night Foundation is a nonprofit organization that was founded in 1994 by Jimmy Walker and supports the Barrow Neurological Institute in Phoenix, as well as numerous other charities. For more information, visitwww.celebrityfightnight.org.
Olympic Cyclist Kelly Catlin Dead at 23
Olympic track cyclist Kelly Catlin, who competed in the 2016 Rio Janeiro Games, was found dead in her California home this past Friday due to an apparent suicide, according to an announcement from her father, according to Reuters.
"There isn't a minute that goes by that we don't think of her and think of the wonderful life she could have lived," her father, Mark Catlin said, according to VeloNews. "There isn't a second in which we wouldn't freely give our lives in exchange for hers. The hurt is unbelievable."
Catlin, 23, took the silver medal in Rio and was part of the teams who took home the gold in 2016, 2017, and 2018 World Championships.
Catlin had reportedly struggled with mental health in the past and her sister, Christine Catlin, said that Catlin was "a really special person – kind, funny, empathetic, and talented at literally everything she did, per the Washington Post. She just felt like she couldn't say no to everything that was asked of her and this was her only escape."
Tom Brady And Pats Play Record 8th AFC Championship Game, Seek 6th Superbowl
It's Championship Sunday and one of the NFL staples remain atop the league. The New England Patriots are appearing in their record 8th AFC title game in hopes of competing for a sixth title.
A season that most organizations would be happy with, was one of challenge for the Patriots. Usually a top tier team, they suffered bad losses to the Jaguars, Titans and Dolphins. However, in Patriot fashion along a weak AFC East, the Patriots finished 11-5, won a 10th straight conference title and secured a first round bye.
Kansas City will host New England in the AFC Championship game in what is a rematch from week six. That game featured an offensive clinic ,  As reported by CBS Boston, Brady went 24-35 passing for 340 yards and touchdown in that game; Mahomes went 23-36 passing for 352 yards and four touchdowns. The AFC Championship could very well play out the same way.
The Chiefs will be a tough out, They won their first home playoff game in 25 years last week against the Colts and are riding one of the most prolific offenses in history behind quarterback whisperer Andy Reid and phenome Patrick Mahomes who is arguably the NFLs best young QB.
In what is a David and Goliath matchup, Brady seems to imply they are the underdog. As he told CBS's Tracy Wolfson, "I know everyone thinks we suck and, you know, cant win games,".  Will the dynasty continue? Or will Reid and Mahomes hoist the Lombardi?
I'm leaning towards the game plan of Bill Belichick and veteran experience of Tom Brady in this one. I think a Patriot/Saints matchup is in order. Either way, it will undoubtedly be one for the ages.
Game Time: Sunday January 20th at 6:40ET/5:40CT on CBS.