The Wire: Week 3 Not Your Average Joe
By now you should know how The Wire works. I provide 10 fantasy players to consider adding each week. These players must be owned in less than 45 percent of leagues and trending in adds on the waiver wire. Occasionally, a player may be included if their percent owned is slightly above 45 percent (46-48 percent).
The injury bug has bitten a few teams (both real and fantasy) early this season. In week two New England Patriots backup QB Jimmy Garropolo, Minnesota Vikings workhorse Adrian Peterson, Carolina Panthers bell cow Jonathan Stewart, and Indianapolis Colts receiver Donte Moncrief all suffered injuries.
If you're a Tom Brady, Peterson, Stewart, or Moncrief owner, these injuries might have you in a bit of a pickle. And odds are you missed out on Jerick Mckinnon, Fozzy Whitaker, or Philip Dorsett this week (if they are still available, STOP reading this and PICK THEM UP).
You needn't worry though, The Wire is here to help.
Week three's wire features a trio of wide receivers, two quarterbacks, two tight ends, one running back, a defense, and a kicker.
The Wire:
Joe Flacco (Baltimore Ravens QB, 29 Percent Owned)
Remember when Flacco was arguably becoming an elite NFL quarterback? His 2012 Super Bowl MVP season seems like forever ago now. Since then the Baltimore signal caller has been consistently marked as a fantasy QB to avoid. Flacco is worth a look this week, however.
He is currently projected to score 19 fantasy points on Sunday against the Jacksonville Jaguars. Flacco can possibly put up 25 points, as The Jags defense has allowed an average of 26 fantasy points scored by opposing quarterbacks. Flacco appears to have a new weapon in former Pittsburgh Steelers, Miami Dolphins, and Minnesota Vikings receiver Mike Wallace. Plus Ravens TE Dennis Pitta seems to have re-emerged as well.
If you are playing the stream till Brady returns game, or a Jay Cutler owner, pickup and start Flacco.
Philip Dorsett (Indianapolis Colts WR, 45 Percent Owned)
As previously mentioned, Dorsett may no longer be available. He could have been a wise late round draft pick or scooped up on Sunday after Moncrief went down. Nevertheless, if this wide-out is just sitting there staring at you on the waiver wire, what are you still doing reading this post. Add him, plug him in your lineup, and go back to doing whatever it was you were doing before.
In all seriousness though, Dorsett is a gem this week if you can get him. The second year former Miami Hurricane had four catches for 94 yards in week one and caught one 30 yard pass from Andrew Luck last week. With Moncrief sidelined for at least four to six weeks, Dorsett becomes a WR3 with WR2 possibilities.
Projected to score between eight to 11 fantasy points this week against the San Diego Chargers, Dorsett is a solid flex play.
Ryan Tannehill (Miami Dolphins QB, 38 Percent Owned)
Tannehill, like Flacco, has spent some time in fantasy purgatory over the years. Admittedly, I'm not going to recommend you pickup and play him every week moving forward. But his matchup against the Cleveland Browns defense this Sunday is too good to pass up.
Especially after he erupted against the Pats defense for 387 passing yards and two TD's. Tannehill has more playmaking freedom this season with new head coach Adam Gase and viable weapons in Jarvis Landry, Kenny Stills, and Jordan Cameron.
Projected to score between 17 to 23 fantasy points, Tannehill can get the job done in week three.
Markus Wheaton (Pittsburgh Steelers WR, 41 Percent Owned)
Wheaton hasn't played a game yet this season due to a shoulder injury. That may change this Sunday, however, as he got in limited practice last week and reportedly said his shoulder feels "fine". Wheaton will have to earn back a starting job over Eli Rogers and Sammie Coates. But he is worth a spot on your roster as he possesses deep threat speed and experience.
Wheaton posted 130 fantasy points last year with 44 catches for 749 yards and five TD's. If he can stay healthy and earn back a starting gig, Big Ben can connect with Wheaton for some big games in fantasy this season.
If nothing else, Wheaton is worth keeping an eye on this week and moving forward.
Quincy Enunwa (New York Jets WR, 29 Percent Owned)
Enunwa is firmly entrenched as the Jets third wide receiver behind Brandon Marshall and Eric Decker. And while he would need either Marshall or Decker to go down to make a true fantasy impact, he has put up solid flex numbers so far.
Enunwa posted seven catches for 56 yards and a score in week one and caught six passes for 92 yards in week two before making his way to the sidelines with an aggravated rib injury. Those numbers have him averaging 10 fantasy points a game (16pts in PPR leagues).
His injury status will be something to monitor this week regarding availability. Nevertheless, with Marshall still recovering from a knee injury (and a foot ailment) Enunwa is worth adding in all leagues. Should Enunwa get the green light to play, and Marshall sits out this Sunday, he is a WR3 or Flex play.
Jacob Tamme (Atlanta Falcons TE, 36 Percent Owned)
Surprisingly, Tamme has more receptions (and almost as many receiving yards) than Julio Jones after two games. So far Tamme has 11 catches for 126 yards and he caught a 14 yard TD against the Oakland Raiders this past Sunday.
Atlanta QB Matt Ryan appears to be using Tamme as security blanket and it has translated into solid fantasy points. This is by far the most noise the nine-year veteran has made fantasy wise, If you're willing to roll the dice, Tamme is a solid streaming option against a Swiss cheese New Orleans Saints defense on Monday night.
Matt Asiata (Minnesota Vikings RB, 25 Percent Owned)
With Peterson out indefinitely, Jerick McKinnon and Asiata will likely see a 70-30 split for carries. If you missed out on McKinnon this week, don't worry Asiata is still worth owning. In fact, when Peterson went down last year, Asiata outscored McKinnon for fantasy points.
It wouldn't be surprising to see the Vikes use McKinnon as a three down back, and deploy Asiata in goal line situations. This would make Asiata more valuable to owners than McKinnon.
Asiata is stash worthy and should be owned in all leagues given his goal line scoring potential.
Dennis Pitta (Baltimore Ravens TE, 48 Percent Owned)
A drumroll for Dennis Pitta please (drum roll sound effect), as we welcome the TE back to Fantasyland relevance. Pitta barely makes this list at 48 percent, though to be honest owners may be over adding him based on one performance. Pitta put up 102 yards and nine catches against the Cleveland Browns (who have given up the 7th most fantasy points to TE so far).
After dislocating his hip in a game against the Browns in 2014, Pitta missed all of the 2015 season. He appears to be back at full speed, however, and given the poor play by the Jags defense so far, he and Flacco could see big fantasy numbers.
Pitta is a plug and play this week, but I can't recommend you trust him as an every week play just yet.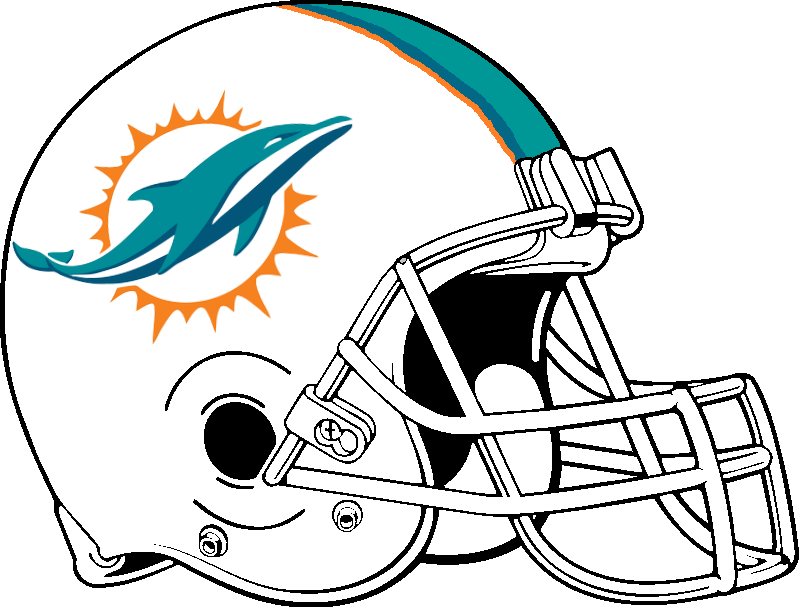 Miami Dolphins D/ST (Opponent Cleveland Browns/39 Percent Owned)
Ok, so the Dolphins allowed Garropolo and Co. to score 31 points last week. And I'm not recommending you pickup the Fins defense and roll with them the rest of the way. However, like Tannehill, their matchup against Cleveland is tantalizing.
The Browns will be rolling out their 26th different starting QB in rookie Cody Kessler. The Dolphins could spoil his first start.
Projected to score seven fantasy points, this unit could easily put up a 10-spot or higher. This is the same group that held Seattle to 12 points and sacked Russell Wilson three times in week one. If you're looking to stream at this position, Miami is as safe as it gets in week three.
Dustin Hopkins (Washington Redskins K, 5 Percent Owned)
Hopkins has scored more than half of the Redskins 39 total points scored thus far. Averaging 11 points a game (three field goals and two extra points) and at only five percent owned, Hopkins is my wire steal of the week.
Honorable Mention: Danny Amendola (WR New England Patriots), Dwayne Washington (RB Detroit Lions), Jordan Cameron (TE Miami Dolphins), Cameron Artis-Payne (RB Carolina Panthers).
Final Thoughts:
Some big names made it into this week's wire list. Who will grace us with their presence in week four? Come back next week to find out.
5 Fantasy Players To Roll the Dice On Week 1
Fantasy football is all about staying healthy, match-ups and a little bit of luck if you want to win your league. Remember, nobody at work wants to hear about who you drafted in the 8th round, (fantasy players included). One thing you can control however is doing your research and trying to take advantage of match-ups.
It is a given that guys like Laveon Bell, D. Johnson and Odell Beckham are going to be must starts every week. It is the tier two guys you really want to maximize. With that being said here are 5 players you might want to have active this week for your fantasy lineup.
Ben Roethlisburger, Pittsburgh Quarterback – Match-up: @ Cleveland Browns
Big Ben has the best receiver in the league as well as Le'Veon Bell back in the fold and they are going up against a Cleveland defense who just traded away their best player in the secondary. You can count on the usual suspects to eat but if you grabbed Ben in those later rounds he might be a sneaky play week 1 against a defense that will be less than stellar.
Kareem Hunt, Kansas City Running Back – Match-up: @ New England Patriots
New England will most likely win this game but look for Hunt to have every opportunity to make plays for the Chiefs. He is Andy Reid's guy for now and in the past guys like LeSean McCoy, Jamaal Charles have benefited from being the guy for Reid. He can catch out the backfield which makes him a duel threat even in a PPR league. He's got a low center of gravity which makes him hard to take down. Put Hunt in your lineup this week.
Kyle Rudolph, Minnesota Tight End – Match-up: vs New Orleans Saints
Last year Rudolph had 128 targets and ranked top four in receptions, yards, touchdowns and end zone targets (11). Rudolph finished second at the position in fantasy points. He is going up against a weak New Orleans secondary so do be surprised if Rudolph grabs a touchdown or two.
Stefon Diggs, Minnesota Wide Receiver – Match-up: vs New Orleans Saints
Last season the Saints had the worst pass defense in the entire NFL (yes there seems to be a pattern here). Diggs is the #1 guy at receiver coming out of camp so look for him to have plenty of targets against a less than stellar secondary. He does have big play potential and two 13 catch games on his resume from last year. I would rate Diggs as a must start this week.
Los Angeles Rams – Match-up vs Indianapolis Colts
Without googling tell who is going to be at QB for the Colts this Sunday? … Exactly. We don't know either. Furthermore, no disrespect to Frank Gore but is the starting tailback for this offense and this is year 13 for him. The numbers don't really look good for this Colts offense. So yes, this post isn't so much about the Rams defense as it is the lack of Colts offense. Defenses are a dime a dozen, pick the Rams up and see what the do for you this weekend.
Fantasy Football Mock Draft: 12 Team PPR
It is almost time for the Fantasy Football drafts to take place and many players are reading articles and doing mock drafts to develop their strategy.
We decided to do a mock draft and give you some insight as to some of the strategy that we use.
You're welcome.
We decided to do a 12 team PPR mock draft.
If you are a beginner PPR simply means players get points per reception when they add up the scoring.
Every strategy is different based on where you are drafting and we randomly got selected to pick 12th.
Picking at the end of the first round is both a blessing and a curse because you get two picks back to back but after that it seems like you have to wait an eternity to pick again.
If you find out that you have the 12th and 13th picks your first two selections better hit.
You can't afford to miss on either two.
Round 1 & 2 … Strategy: Best player available
At this position you can forget about Laveon Bell, David Johnson, Antonio Brown or any of those top 10 guys. Fill your que with players that are typically available around that area. (Jordy Nelson, Devonte Freeman, Melvin Gordon, AJ Green, Ty Hilton).
My pick: Demarco Murray … Jay Ajayi
I decided to go ahead and grab both my starting RB's. There was still some good pass catchers available but if I focus on that the next round I should still be able to get some quality.
Round 2/3 … Strategy: Best Pass Catcher available.
In the meantime since I have to wait for the snake to come all the way back I'm looking at my targets and filling my que.
Never just wait for the time to go by, always be working the draft pool.
My picks: Golden Tate .. Jordan Reed
I was hoping Brandin Cooks would be here but he got snatched up right before my pick.
Tate is in a very pass happy offense and caught 91 balls last year. In a PPR league such as this he is a good pick for a WR1.
Reed was a top 3 tight end and grabbing a guy like him is just as good as having a WR2 at this spot.
Round 3/4 … Strategy: Best player available.
My picks: Matt Ryan … Brandon Marshall
I typically wait to draft my QB but guys like Brady, Rodgers, and Brees if they are still there in the 3rd or 4th round I don't think it's a bad idea to jump for them.
Brandon Marshall will be opposite Beckham in New York but he is proven vet and as a WR2 he seems to be a solid pick.
Round 5/6 … Strategy: Finish out starters / look for depth or handcuffs.
My picks: D.McFadden … Randall Cobb
McFadden will be a starter for the best O-line for the first few weeks of the season.
He should make a good RB3 or even a flex if he gets hot.
Cobb is coming off a 60 catch 4 TD season. If the match-up is right he might be a good flex play on a given week.
Round 6/7 … Strategy: Depth
My picks: Doug Martin … Cameron Brate

Ok these are my homer picks. Admittedly I am a Bucs fan but I think these are quality picks for this round.
Martin will miss the first three games but if he gets that starting job back and holds on to it then I just grabbed a starting running back in the 6th round. Brate will be a solid TE2 this year.
I don't expect another 8 TD's but if he gives you 6 that will be good quality at that position.
Round 8/9 … Strategy: Depth
My picks: Phillip Rivers … A. Bolden

Rivers is as about as solid a backup as you can ask for. He is as consistent as they come. Bolden is a bit old but he should still be a serviceable WR.
With Sammy Watkins gone in Buffalo there might be plenty of opportunity for him.
Round 10/11 … Strategy: Best player available
My picks: J. Whitten .. Mohammad Sanu
These are just picks for depth. At this point you just want football players that you wouldn't mind sticking in on a bye week.
Round 12/13 .. Strategy: Kicker/Defense
I'm a believer of you always save your last two spots for your defense and your kicker. Reason is because nobody ever said that their kicker and defensive team carried them to a fantasy football championship.
My picks: Rams D/ST …. S. Janikowski

I don't put much research into kickers or defense but I know the Rams have some playmakers and Janikowski has always had a strong leg. That's good enough for me.
So to recap here is what my starting roster should look like day 1.
QB – Matt Ryan
RB – Demarco Murray
RB – J. Ajayi
WR – Golden Tate
WR – Brandon Marshall
TE – Jordan Reed
FLEX- D. McFadden / R. Cobb / D. Martin (depending on the weekly matchup)
D/ST – Rams
K – Janikowski
Bench
QB – P. Rivers
WR – A. Boldin
TE – J. Whitten
WR – M.Sanu
2016 NFL Season Week 17 Pick 'Em
We are finally here. Week 17. The end of the NFL season and the beginning of the playoffs.
In many ways, other than week 1, week 17 is the hardest to predict. With many of the playoff positions already determined many teams will be featuring backups or young talent in an effort to preserve their stars for the playoffs or to hasten the impending rebuild.
In fact, only a few games this week have any intrinsic value, and those will be highlighted further in the article. So without further ado, let us take a look at how this season is going to wrap up.
Baltimore Ravens @ Cincinnati Bengals
Baltimore just got eliminated from the playoffs by their arch-rivals and Cincinnati is desperate for this lost season to come to an end. Neither team has anything to play for, neither are going for the playoffs, nor are they jostling for a high draft pick. Both of these teams are in a hellish middle ground that drives sports fans up the wall.
So what this game comes down to is coaching. Who will get their team better prepared and better motivated to finish the season strong. In that case I will take John Harbaugh over Marvin Lewis. I actually am a big fan of Lewis, but Harbaugh is simply better at getting his players to always play hard and play smart.
I like the Ravens to finish the season strong.
Houston Texans @ Tennessee Titans
This game is very important to exactly one man: Tom Savage. Savage is not only trying to give his team momentum entering the playoffs, but he is also auditioning for a starting job next season. Brock Osweiler is obviously not the answer and the Texans are not about to sign another high-priced free agent at quarterback. So the Texans have two options: 1) draft a quarterback for the future, or 2) go all in with Savage. The problem is that Savage has yet to show any real leadership ability or offensive flare. The best that can be said is that he is competent.
Unfortunately, the Titans are in worse shape. Their entire offense is predicated on a strong run game supplemented by an accurate passer who minimizes mistakes. Neither of those two descriptors apply to Matt Cassel.
In the end this game will come down to defensive prowess and the Texans have the better defense.
Texans win.
Carolina Panthers @ Tampa Bay Buccaneers
Cam Newton wants this season to end…desperately. I do not care who the Panthers' face, a Cam Newton without motivation will not be winning many games; especially behind that awful offensive line.
To make matters worse, the Bucs actually do have something to play for. If the Bucs win and the Lions and Redskins lose, then they would make the playoffs as the last wildcard (if my playoff math is correct). But even without playoff implications, Tampa Bay made some great strides this year and the team as a whole will want to keep that momentum going no matter if it is to the playoffs or to next season.
I like the Buccaneers to take this one.
Cleveland Browns @ Pittsburgh Steelers
So the Browns got a win. Makes the rest of the season kind of pointless doesn't it? If you are going to suck that bad, then make history and be the worst ever. But leave it to the Browns to even screw that up. The Steelers do not have much to play for since they have locked up their spot in the postseason.
With all of that being said, Mike Tomlin has never been the type of coach to lay back. He is very aggressive, and in the words of Herm Edwards, plays to win the game. Because of that mentality the Steelers will win, since they are an infinitely better team at this point in time.
Dallas Cowboys @ Philadelphia Eagles
Yet another game with nothing to play for. The Cowboys have locked up the #1 seed along with the first round bye. The funny thing here is that even if the Cowboys decide to rest Dak Prescott, then that means Tony Romo will get the start. For the Eagles it is damned if you do and damned if you don't.
I do not think Dallas will rest its guys, but even if they do, the Cowboys will still win.
Buffalo Bills @ New York Jets
Oh dear God, are they honestly allowing this game on TV? The Bills fired the brother Ryan and the Jets at this point in time may be the worst team in the league. The problem with the Jets is not talent or even coaching…it's heart. It is a team full of individuals. There does not seem to be a unity of purpose and it becomes incumbent on the coach and GM to fix that problem.
The Bills' problem is a much different one. They suffered a rash of injuries at the outset. Personally I felt that Rex Ryan deserved one more year (not Rob Ryan though). But be that as it may, both of these teams are entering the offseason with a lot of questions.
But as for this game, I will take heart over talent every time. Bills get one more feel good win.
Chicago Bears @ Minnesota Vikings
A major battle between two majorly disappointing teams. The Vikings started 5-0 and then spiraled out of control as the lack of offensive line help and the absence of a run game sunk what was a promising season for Minnesota.
On the flip side, many in Chicago were looking forward to the team's progression under John Fox. While very few realistically expected a deep playoff run, many were hoping for at least a winning season with momentum heading into the heart of this rebuild.
Obviously that did not come true for the Bears who with a loss, would complete the worst season in Chicago history for a 16-game schedule.
The Vikings have won games based on defense and special teams and this Bears team is completely incapable of countering either of those. Matt Barkley just threw 5 interceptions last week and the Bears' special teams are amongst the worst in the league.
The Vikings should win this one walking away.
Jacksonville Jaguars @ Indianapolis Colts
Do not let last week's performance fool you…the Jaguars still sucks. Even a blind squirrel occasionally finds a nut and after four years Blake Bortles finally put together a decent 4th quarter. The sad thing is that even with the inspired play by Bortles, had Mariota not been injured the Jaguars still likely would have lost.
I would not be surprised to see Jacksonville take a quarterback in the 3rd or 4th round of the draft as an insurance policy.  Indianapolis has not been very good either, but they at least have a reliable quarterback and in this game that is all they are going to need.
I like the Colts to get the W against the lowly Jags.
New England Patriots @ Miami Dolphins
Both teams have not only clinched a playoff spot, but both are locked into their positions as well. But here's the rub: New England is notorious for resting starters. It was not that long ago that Bill Belichick started Doug Flutie in week 17 against the Dolphins and let Flutie do a drop kick.
Conversely, Adam Gase is changing the culture in Miami and is unlikely to rest anyone. I think Gase feels the team has momentum and wants to keep it going into the playoffs.
I expect the Dolphins to play hard and the Patriots to treat it like a preseason game; therefore I am picking the Dolphins to win this one.
Kansas City Chiefs @ San Diego Chargers
There is a lot at stake for the Chiefs here. If the Chiefs win and the Raiders lose, then the Chiefs will be the 2nd seed and get a first round bye. That is huge motivation, especially for a team that has some seasoned veterans on their defense. Kansas City will be fighting hard for that bye.
The Chargers technically have nothing to play for, however; it may be the last game they ever play in San Diego. While southern California is not known for the ferocity of their sports fandom, I have a feeling there will be a good crowd there to send this team off. Furthermore, Philip Rivers loves San Diego and was outspoken in his opposition to the team moving to L.A. and I have a feeling he will come out slinging.
It won't matter though. I have said repeatedly that the Chiefs may be the most well-rounded team in the NFL and with the motivation to win that they have I can not imagine them losing here.
Chiefs win.
Arizona Cardinals @ Los Angeles Rams
Are the Cardinals good enough to score points? Yes, they are? Then they are good enough to beat the worst offense in the league. The Rams offense is an absolute joke and the GM should be on the street right along with their former coach.
Cardinals win in what may be the last game of Larry Fitzgerald's career.
Oakland Raiders @ Denver Broncos
The poor Raiders. They looked like a legitimate contender for the Super Bowl, until Derek Carr had his leg broken. Now their hopes land on the shoulder of either Matt McGloin or Connor Cook. It does not look good.
The Broncos' offense has been terrible, but they are at home and they have that great defense.
I have no faith in that Raider offense without Carr and their defense is not good enough to win them games. I like the Broncos to win here and cost the Raiders that 1st round bye.
New York Giants @ Washington Redskins
The Giants are a better team and if they really want to make a push, then I think they would take this game. That being said, the Redskins can still make the playoffs and I have a feeling that the Giants will be conservative and sit some players, leaving it wide open for the Redskins.
Redskins sneak into the playoffs.
Seattle Seahawks @ San Francisco 49ers
The Seahawks should rest Russell Wilson and that bad wheel of his, but even if they do the 49ers are not a match for the Seahawks. San Francisco has been horrid this year. Despite the "brilliance" of Chip Kelly they have been one of the worst offenses in the NFL and make no mistake they will be looking for a new quarterback this offseason.
When the only splash you have made all season is your quarterback's pregame ritual, then you have a lot of work to do. Seahawks win and ease into the playoffs.
New Orleans Saints @ Atlanta Falcons
The Falcons are competing for a bye and have the home field advantage. The Saints are playing for nothing. Drew Brees is a great competitor who will go out and do everything he can to win, but in the end he is leading a team without a defense and a head coach that is seemingly checked out.
The Falcons have been the best offense in the NFL all year long and they shouldn't have much trouble against the Saints defense. Falcons win.
Green Bay Packers @ Detroit Lions
This is the game of the week. This game is practically win or go home. The winner is crowned NFC North Champion and the loser will likely be eliminated unless some other teams help them out.
Both of these teams have suspect defenses and are completely dependant on the play of their respective quarterbacks. Matthew Stafford has been incredible, constantly leading his team from behind in the final minutes of games. Whether it be throwing down field or lowering his head and taking on linebackers while running for the first down.
Aaron Rodgers' accomplishments speak for themselves and over the Packers' 5-game win streak there has not been a better quarterback in the NFL. This game should be a shootout and should be a great game.
Personally, I am rooting for the Lions, but I honestly think the Packers will win. You can't bet against a team on a hot streak and there is no team hotter than the Green Bay Packers.