Pablo Sandoval Sets Giants Record With 38 Straight Hitless At-Bats
It's been an awfully disappointing season for the San Francisco Giants. Entering play this weekend, the team's a woeful 55-87, which is the second worst record in baseball to the Philadelphia Phillies.
The Giants have pretty much nothing to play for. It's been that way for a while now. They were eliminated from NL West contention on August 20, and currently have a magic number of 1 in the Wild Card standings until their season's officially over—which could be tonight.
So yeah, it's been really bad. None of their five starters who've made at least 20 starts have a winning record or ERA below 4.31. Madison Bumgarner was out for three months. Their offense is ranked last (.380) in MLB in slugging percentage and second-to-last (.309) in on-base percentage.
And now, Pablo Sandoval's making history. Not in a desirable way either.
Let's recap:
When Sandoval was released on July 19 by the Boston Red Sox in the third of a five-year contract worth $95 million for being completely and utterly useless to the organization, the Giants brought him back a few days later on a minor league deal. Not that surprising, since we know how bad the Giants have been all season. Not exactly taking a risk there. Also because the Giants are the team Sandoval began his career with from 2008-2014. Helped them win three World Series titles too. So why not? There's a history there.
On August 5, Sandoval made his official return to the team after Brandon Belt was placed on the DL.
From August 5-17 (11 games), Sandoval hit .200 (8 for 40) without a multi-hit game. He picked it up from August 18-25 (seven games), hitting .423 (11 for 26) with five multi-hit games.
But since August 26, spanning 11 games? 0 for 38. 0. For. 38. But hey at least he's walked four times in that stretch.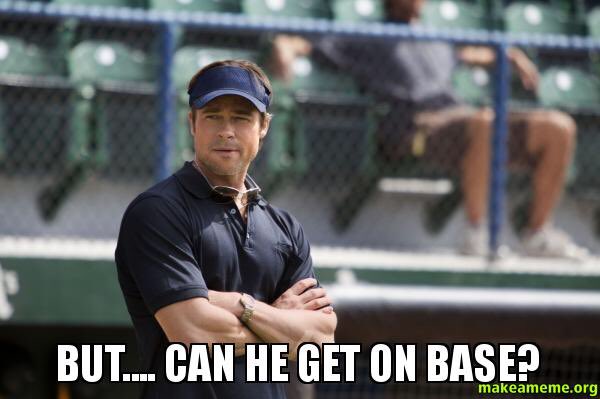 With 38 consecutive hitless at-bats (and counting), Sandoval now owns the Giants record in that category, breaking the previous mark of 37 set by Johnnie LeMaster in 1984.
You could say Sandoval has nothing left in the tank.
Take a look at this hilarious rant (contains profanity) from Red Sox fan/MLB blogger Jared Carrabis courtesy of Barstool Sports:
https://twitter.com/barstoolsports/status/906136311840423937
What a disaster Sandoval has become as a player. Completely anemic for the Red Sox in 2015, missed basically all of 2016 for being in inexcusable shape, lost some weight prior to 2017, but still couldn't produce for Boston. They essentially gave him $50 million to leave. Undoubtedly one of the worst signings in MLB history.
Sandoval's everything that a professional athlete is NOT supposed to represent. Did absolutely nothing for Boston, blamed it on "being complacent", got released for being totally useless, wrote a vomit inducing article on how he's SO thrilled to be back with the Giants, and promptly became even worse than he was with the Red Sox.
Gotta love it.
What a joke. It's really hard to go as low as Sandoval has in such a short amount of time. He used to be a good player too. Now retirement is probably a better option for him. I can't imagine why any team would want him on their roster next year or beyond. He just turned 31, and there's no reason to think his performance will improve as he ages more. Maybe he'll prove me wrong. Doubt it though.
If Sandoval records nine more straight hitless at-bats, he'll set a new Major-League record in that department. Eugenio Velez is the owner of that unfortunate skid, as he went 0 for 46 from 2010 to 2011.
Sandoval's hitting seventh tonight for the Giants as they play on the road against the Chicago White Sox.
(Update: Sandoval's streak ended with a 3-run home run Friday night, snapping an 0 for 39.)