A Case of the Sundays: November 7th, 2011
Took a little hiatus from the series last week, so I apologize Ranters. There was just so much going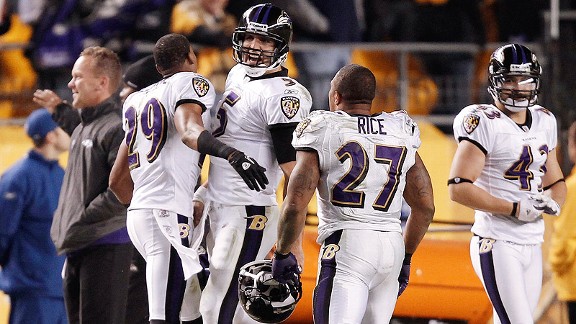 Took a little hiatus from the series last week, so I apologize Ranters. There was just so much going on last week in regards to the site, the radio station and the Facebook Group that it left very little time to stay on top of the blog.
On top of that, I didn't find way too many extraordinary headlines or storylines in last Sunday's NFL action. Seriously, not the most "headline grabbing" day when you compare it to all the other weeks of the season.
Anyways, I am back on track and here with another edition of "A Case of the Sundays" and I think we can all agree that it was quite the Sunday in the NFL. Call this the week of the blowouts huh?

Eli Manning is the New England Patriots Achilles Heel
It's true and hard to argue at this point.  Sure statistically Manning didn't wow anyone with only 250 yards 2 touchdowns and a pick, but once again Manning took an underdog Giants team on the road to punch New England in the mouth.
Last time it was in the Super Bowl and we all remember that game, Manning and the Giants stole the title from the Pats and also haulted their bid for a complete perfect season (Mercury Morris is now a Giants fan)
This time the New York Giants did all of this in the final minutes of the game (capping another impressive comeback victory) and without top receiver Hakeem Nicks and leading rushing Ahmad Bradshaw.
Allow Me to Introduce You to the Best AFC Team Nobody is Talking About
The Cincinatti Bengals. Yesterday the Bengals used a 10 point fourth quarter to top off a 17 point 2nd half to comeback and beat the Tennessee Titans 24-17 to move to 6-2 on the season. Yes, 6-2 and Cincinatti can be said in the same sentence.
And how about the season Andy Dalton is having? He comes into an atrociously bad organization with a slew of question marks, has to put up with the pissing match between former quarterback Carson Palmer and Bengals ownership and he has to help rebuild a team that lost a lot of it's identity with the departures of Palmer, OchoCinco and Terrell Owens.
So how does he respond? Dalton amasses an impressive rookie season highlighted by a respectable 85. quarterback rating, creates one of the leagues up and coming tandems with rookie receiver Aj Green and leads the Bengals quietly to a 6-2 record.
I think it's time to start paying attention the Bengals. Or maybe they prefer it this way.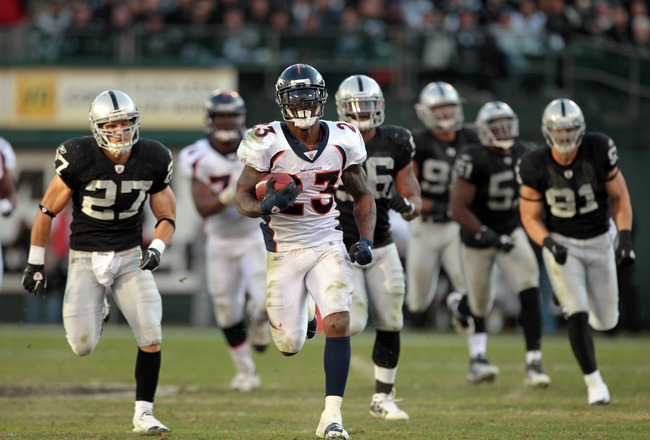 Back to the Tebow Bandwagon
This is more of a "fair warning" as opposed to an actual segment of this article. The Denver Broncos won yesterday and put up 38 points in doing so. I'll give credit where credit is due, Tim Tebow was phenomenal running out of the pocket and had a career high 117 yards rushing but still looked horrible when he was in the pocket to pass.
But don't worry Denver fans, ESPN and all the other major sports news networks will fawn and lust over Tebow once again.
So prepare yourselves fans for another heavy dose of Tebow-Mania. Although this win had more to do with the Broncos' Willis McGahee and Eddie Royal than Tebow, that's not what the networks will want you to think….or believe
And no, that's not me "Tebowing" it's me kneeling to vomit from the corporate love-fest.
Back to Reality
Yes, Pittsburgh Steelers fans are proud, loud and not afraid to let you know about their love for the Black and Gold.
But while Steelers' fans were busy gloating over their big win over New England and proclaiming that the Steelers were once again Super Bowl bound they overlooked a Baltimore team who came into Pittsburgh and punched the Steelers in the mouth.
And I love the passion of Steelers fans, but I found it odd the amount of fans posting in our Facebook Group; SportsRantz.net on Saturday was dramatically different from the amount of fans showing up Sunday night or today.
In fact you can probably hear crickets in the group in regards to Steelers fans. But hey, it's a tough loss to take in a big rivalry game. I know it has to suck but the reality is that the Steelers just are not the big bully in the school yard anymore.
That's not to imply they aren't a tough defense, they certainly are, but it's obvious this team has taken a step back defensively. It happens.
But don't worry Steeler faithful, rivalry game loses like these show you how good your team really is. Let's see how they rebound the next 2 games. My thoughts are that you'll have plenty to cheer about come playoff time.
The Washington Redskins Biggest Problem Is…
Mike Shanahan. Seriously.
I stated this on last weeks radio show that Shanahan has been an absolute bust since coming to Washington. I also questioned if this guy knew his ass from his elbow.
But in all fairness I think the quarterback play in Washington is more of a product of Shanahan's ego that it is his intelligence.
The whole league knew both Rex Grossman and John Beck were not the answer at quarterback for the Redskins and I think even Grossman and Beck knew that as well. But the sheer ego on Shanahan to prove he knows more about quarterbacks than anyone else made him want to prove everyone wrong.
Which is why he made no big draft selections when quarterbacks were on the board and which is why the Redskins (big players in free agency every year) failed to land Carson Palmer, David Garrard or Matt Hasselbeck all who were available at some point.
So Shanahan screwed you Washington. You have a great amount of talent on that team and defense capable of carrying you but unfortunately Mike Shanahan can't get out of his own way or his own ego to just say "I was wrong the past 2 years" and fix what needs to be fixed.
For One Week and One Week Only
I can say the Miami Dolphins are on a win streak. Yes folks a win streak! The Dolphins kicked the Kansas City Chiefs around like a ragdoll on Sunday and Matt Moore looked like Steve Young in the pocket.
I knew when I read about the Brandon Marshall/Vontae Davis altercation that these guys would be fired up for Sunday.
I believe in the 3rd quarter Matt Moore could be heard in the huddling telling the players in the huddle "don't listen to a thing that clown Sparano says, he's not blowing this game for us" and took over the command.
Results? Dolphins cruise to victory!
And that concludes another edition of A Case of the Sundays. Feel like debating me on this or adding your own topics? Tune into my radio show tomorrow night at 7pm EST on SportsRantz Radio!